30-inch Electric Cooktop with Two Power Cook Burners
Ratings
This four-element cooktop features an extra-large 12-inch Power Cook element to provide the cooking area you need. The 3,200-watt Speed Heat™ element, the most powerful available1, is perfect for searing at a high temperature. Maintenance is a breeze with the Smoothtop glass-ceramic surface, which is scratch- and shatter-resistant,and cooktop knobs that can be removed and placed in the dishwasher for easy cleaning. Now you'll have more time to perfect that secret sauce you've been crafting for years.
Below are only the articles for your model.
Search within results: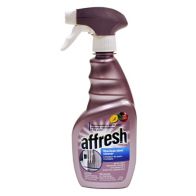 Part # W10355016
Affresh™ stainless steel cleaner leaves a streak-free and polished shine. It gently cleans fingerprints, smudges and residue. Use stainless steel cleaner on refrigerators, dishwashers, ranges, and microwaves.
MSRP: $6.99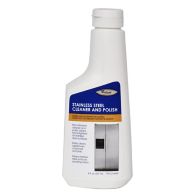 Part # 31462A
Stainless Steel Appliance Cleaner and Polish keeps stainless steel surfaces shining like new. Its powerful, no-shake formula works great on all appliances by removing food spills, grime, and stains. Stainless Steel Appliance Cleaner and Polish also works on grills and sinks.
MSRP: $6.99
Better Built with More Power for Your Cooking Needs
Frameless Design
A frameless design effortlessly blends your electric cooktop into your existing counter for a seamless transition.
Dishwasher-Safe Knobs
Just pop these cooktop knobs in the dishwasher for easy cleaning.
Hot Surface Indicator Light
The hot surface indicator light illuminates when your electric cooktop surface is hot to the touch, even after the heating element has been turned off.
Element-In-Use Light
Indicates and serves as a reminder that a cooktop element is on and being used.
Configuration and Overview
Burner or Element Style
Radiant
Installs Over Built-In Oven
Yes
Controls
Heating Element On Indicator Light
Yes
Hot Surface Indicator Light
Yes
Product Dimensions
Dimensions are for planning purposes only.
For complete information, visit owner center.