Maxima® Front Load Washer with PowerWash® Cycle
From America's #1 preferred laundry brand2 comes a premium laundry experience equipped with the PowerWash® Cycle for the best cleaning in the industry. To keep your household's clothes, fabrics and special items ready for daily life, this high-efficiency 4.3 cu. ft. washer includes a 10-year limited parts warranty1 and Maytag® Commercial Technology. The 16-hour Fresh Hold® option keeps clothes left in the washer fresh. By meeting CEE Tier 33 standards, this model helps you save on utility bills. It also has an NSF Certified Sanitize setting, which removes 99.9% of household bacteria4. Why do we put so much thought into your laundry? So you don't have to.
White - MHW6000XW
what's inside

Best Cleaning in the Industry Enabled by PowerWash® Cycle
This cycle combines extra-cleaning action and a deep rinse to thoroughly clean dirty loads. The built-in water heater ensures enhanced soil and stain removal.

Highly Rated by a Leading Consumer Magazine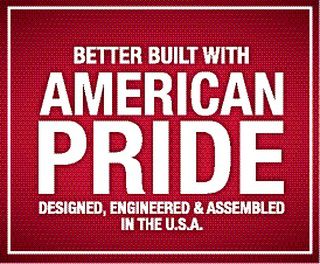 American Pride
We take pride in building strong, reliable appliances for your home. Better Built by hard-working employees and delivered straight from Clyde, Ohio to you, these washers are designed, engineered and assembled in the U.S.A.
features
PowerWash® Cycle
The PowerWash® cycle helps remove everyday tough stains in a single wash by using a combination of extra wash action and heated water.
Maytag® Commercial Technology
Maxima XL™ & Maxima X™ washers bring long-lasting, commercial-grade components that you can depend on into your home. The pump impeller, corrosion-resistant springs and dampers are all built to easily handle load after load, week after week.
16 hour Fresh Hold™ with Dynamic Venting Technology™
Circulating air in the washer helps keep clean laundry smelling fresh and helps keep wrinkles from setting in for up to 16 hours after the wash cycle ends. Plus, dry a small load in the washer overnight or dry out the washer between loads. This option may be selected manually at any time to dry out the interior of the washer.
Allergen Removal Washer Cycle
A washer cycle that has been proven to eliminate 95 percent of common allergens, such as dust mites and pet dander, from fabrics.
NSF Certified Sanitize Temperature
Stain Clean Option
Provides enhanced cleaning performance by adjusting the initial water temperature to provide the ideal environment for detergent enzymes to work on removing organic stains.
specifications
Configuration and Overview
ADA Compliant
ADA Height and Side and Front Reach Compliant
Energy Star® Qualified
ENERGY STAR® Qualified
CEE Tier
Tier III (Highest Possible Efficiency Rating)
Controls
Drum Material
Stainless Steel
Feedback-Status Indicators
Add Garment, Cycle Signal, Delay Wash, Door Locked, Estimated Time Remaining
Advanced Vibration Control
Yes
Automatic Dispense System
Bleach, Detergent, Fabric Softener
Automatic Load Size Sensing Technology
No
Fan Fresh®-Fresh Hold®
No
Out of Balance Sensing
No
Cycle and Options
Washer Cycle Selections
Allergen, Clean Washer with affresh, Delicates, Heavy Duty, Normal, Powerwash®, Rinse/Drain & Spin, Small Load, Soak, Whites, Wrinkle Control
Soil Selections
Extra Heavy, Heavy, Light, Normal
Temperature Combinations
Cold, Extra Hot, Hot, Sanitize, Warm
Washer Option Selections
Control Lock, Delay Wash, End of Cycle Signal, Extra Rinse, Fresh Hold®, Stain Clean
Product Dimensions
Dimensions are for planning purposes only.
For complete information, visit owner center.
(3) Based on the Consortium for Energy Efficiency qualified product ratings. Visit cee1.org for more information.
(2) Based on current 12-month Consumer State Tracker 2010, Smith-Dahmer Associates, LLC.
(1) See warranty for details.
(4) Bacteria tested were K. pneumonia, P. aureginosa and S. aureus.