Performance Series Front Load Washer
Ratings
Sometimes laundry day comes multiple times a week. That's why this high-efficiency front load washer faces your items head on! It's better built with stylish chrome accents, 3.5 cu. ft. capacity, best cleaning in its class enabled by the PowerWash® Cycle and a 10-year limited parts warranty1 for long-lasting performance. It also includes the energy-saving Cold Wash cycle, Maytag® Commercial Technology, Fresh Spin™ option, Advanced Vibration Control™ technology and NSF Certified Sanitary options for optimal performance. All while using 76% less water and 77% less energy. With features like these, it's easy to get laundry done no matter what day it is.
Below are only the articles for your model.
Search within results: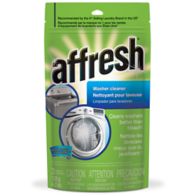 Part # W10135699
Affresh® Washer Cleaner removes and prevents odor-causing residue that can occur in all brands of HE washers. Designed to penetrate deep into the machine, Affresh® Washer Cleaner breaks up residue better than bleach. Used once a month, Affresh® Washer Cleaner keeps your machine fresher and cleaner.
MSRP: $6.99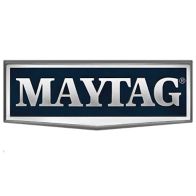 Part # 8572546
Maximize laundry space by stacking the dryer on top of the washer with the stack kit. Installation instructions are included, and all that is needed are basic tools to complete the installation.
MSRP: $20.99
10-Year Limited Parts Warranty1 On Washer Motor And Basket
Built strong to last long—All new Maxima Series washers include a 10-year limited warranty on the washer motor and the stainless steel wash basket.
6 hour Fresh Spin™ Option
The 6-hour Fresh Spin™ option reliably tumbles your clothes every 13 minutes for up to six hours after the cycle's end to reduce the growth of odor-causing bacteria. So even if you can't put the laundry in the dryer right away, you'll still come out smelling like roses, or in this case, fresh laundry.
ENERGY STAR® Qualified - CEE Tier III Rated
Advanced Vibration Control
Gap dampers and springs to minimize movement of the wash drum during spin cycle. Plus, enhanced software adjusts load distribution reducing vibration and noise.
Allergen Removal Washer Cycle
A washer cycle that has been proven to eliminate 95 percent of common allergens, such as dust mites and pet dander, from fabrics.
Configuration and Overview
ADA Compliant
ADA Height and Side and Front Reach Compliant
Energy Star® Qualified
ENERGY STAR® Qualified
CEE Tier
Tier III (Highest Possible Efficiency Rating)
Controls
Display Type
Cycle Indicator Lights
Drum Material
Stainless Steel
Feedback-Status Indicators
Cycle Signal, Delay Wash, Door Locked, Estimated Time Remaining, Extra Rinse, Fresh Spin™, Pause, Pre Wash, Rinse, Spin, Wash
Out of Balance Sensing
Yes
Cycle and Options
Washer Cycle Selections
Allergen, Clean Washer with affresh, Cold Wash, Comforters, Delicates, Heavy Duty, Normal, Powerwash®, Rapid Wash, Rinse/Drain & Spin, Silk, Soak, Whites
Soil Selections
Extra Heavy, Heavy, Light, Normal
Temperature Combinations
Cold, Extra Hot, Hot, Warm
Washer Option Selections
Control Lock, Delay Wash, End of Cycle Signal, Extra Rinse, Fresh Spin™, Pause, Pre Wash
Product Dimensions
Dimensions are for planning purposes only.
For complete information, visit owner center.